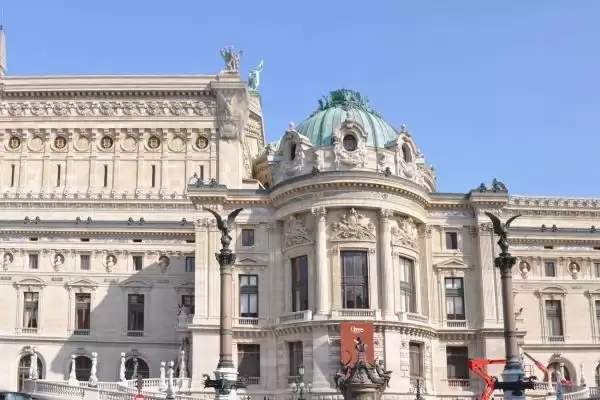 Opéra Garnier
The Opéra Garnier is a national theater which aims to be an academy of music, choreography and lyrical poetry; it is a major part of the heritage of the 9th arrondissement of Paris. It is located on Place de l'Opéra, at the north end of Avenue de l'Opéra and at the crossroads of many lanes.
It is accessible by metro (Opera station), by RER (line A, Auber station) and by bus. The building stands out as a monument particularly representative of the eclectic architecture and the historicist style of the second half of the 19th century. Based on a design by the architect Charles Garnier selected following a competition, its construction, decided by Napoleon III as part of the transformations of Paris carried out by the prefect Haussmann and interrupted by the war of 1870, was resumed at the beginning of the Third Republic, after the destruction by fire of the opera Le Peletier in 1873. The building was inaugurated on January 5, 1875 by President Mac Mahon under the Third Republic.
Place de l'Opéra, 75009, Paris

17 minutes by Bus :

Bus 95 : "Opéra" stop
Open from 10 am to 5 pm every day.
Visit information
Less