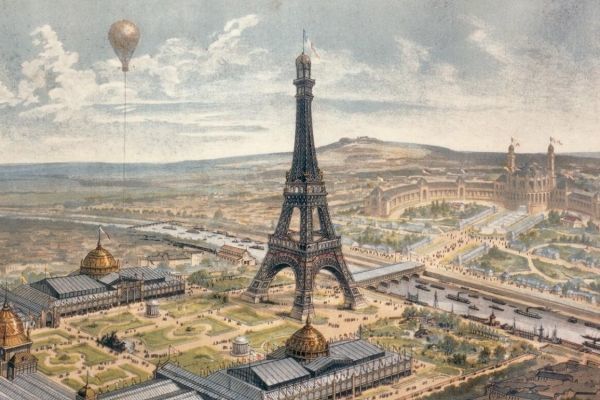 La Tour Eiffel
This world famous symbol of Paris, imagined by the engineer Gustave Eiffel, is the most visited monument in the world. It is listed UNESCO world heritage. The Eiffel Tower was erected for the 1889 world fair to illustrate the French technical know-how and remained during over 40 years the highest building in the world.
It was first built for the duration of the fair and was to be dismantled afterwards. However Gustave Eiffel had other plans for his masterpiece. And in 1903 he arranged for an antenna to be set up on top of the tower to support the progress of the emerging wireless telegraphic system. The operation was so successful that it ended up being a strategic asset during World War I.
From the onset the Eiffel Tower has attracted crowds. It is in constant evolution to seduce more and more visitors; it offers lifts, a fine dining restaurant on the second floor and a new impressive glass floor on the first floor.
5 Av. Anatole France, 75007 Paris

21 minutes by Metro: Line 6: Edgar Quinet -> Bir-Hakeim
Visit the website for more information on prices and opening times.

You can book your tickets directly online.
Visit information
Less